!-Tolun's Art web page created July, 1999. Version 2.0 created October, 1999->

<!-Website Navigation Table Common to All Pages of the Site->

---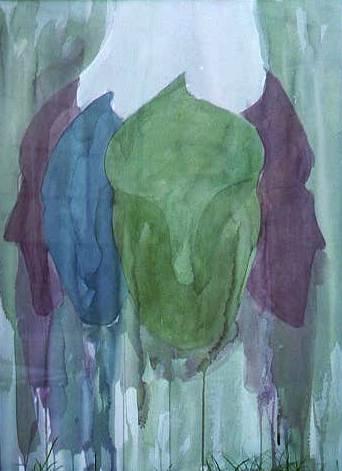 Click on the image to see my newest paintings and drawings!
Hello, I'm Tolun. Welcome to my home page!
I am a young artist, only recently picking up my brushes after a long absence. I've found the Web a wonderful place to display my artwork, and the reaction from friends and random passersby has been very encouraging. I invite you, therefore, to see the best of my art, from past and present efforts. I hope you will come back from time to time and see what's new. I am working on new paintings constantly, and update these pages with new art an average of twice a month.
In time, I hope to add other sections to this website. Right now, painting is taking up most my time, but eventually I hope to work my way around to my other interests, such as literature and writing, philosophy, etc.
So... enjoy, and I hope you'll come back for a visit again sometime!
---
I'm very interested in hearing any comments you might have about my art and/or my Website. Feel free to email me with your thoughts and comments via the link below.
Tolun
---

Free counters provided by Honesty Communications.

Copyright 1999, RLJ Jr.
This Page was created on October 16th, 1999.
The last time I bothered to do anything to this page was November 2nd, 1999.
---

<!-Website Navigation Table Common to All Pages of the Site->